Meet the Bio1 Systems Team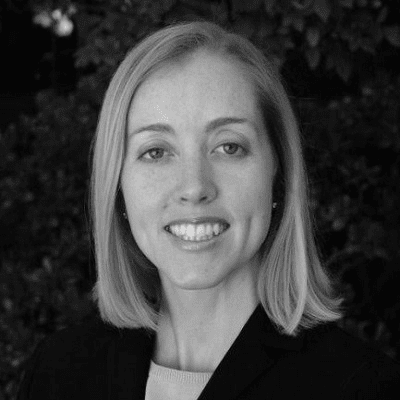 Lauren Aquino Shluzas, PhD
Co-Founder, CEO
Lauren Shluzas is CEO and Co-Founder of Bio1 Systems Dr. Shluzas has over 15 years of experience in digital health and medical device design. She concurrently serves as a Lecturer at Stanford University in the Department of Mechanical Engineering. Prior to that, she was a Senior Research Engineer and Executive Director of the Healthcare Design Research Program within the Stanford Center for Design Research from 2013-2019. Dr. Shluzas' research focus areas include digital health, medical device design, health informatics, and health systems engineering – with an emphasis on mobile computing technologies for clinical care. Dr. Shluzas completed a Postdoctoral Fellowship in Medical Informatics through the U.S. Department of Veterans Affairs. She holds an M.S./Ph.D. in Mechanical Engineering from Stanford University and a B.S. from the Massachusetts Institute of Technology. Between her M.S. and Ph.D. degrees, Dr. Shluzas served as a Senior Engineer at Omnisonics Medical Technologies. Prior to that, she was a Product Development Engineer at Johnson & Johnson's Depuy Spine. She was previously an Engineering Analyst for Boeing's International Space Station (ISS) Flight Crew Systems Division.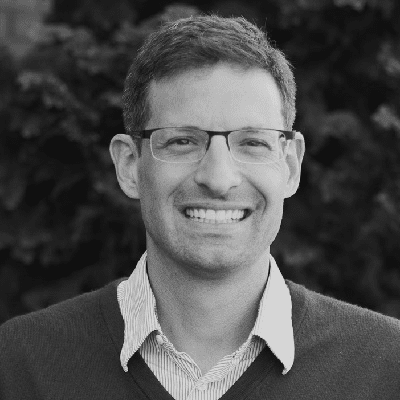 Gabriel Aldaz, PhD
Co-Founder, Chief Technical Advisor
Gabriel Aldaz serves as the Chief Technology Officer at Bio1 Systems. Dr. Aldaz has 20 years of experience in product development, half of them in the healthcare field. He formerly served as Director of the Bay Area Office of Simplexity Product Development. Specializing in early-stage design, Dr. Aldaz is passionate about identifying and understanding user needs and translating these needs into simpler and more intuitive solutions. He holds an MS and PhD from Stanford University in Mechanical Engineering. In his dissertation, Dr. Aldaz explored the hearing aid wearers' use of mobile phones to train settings on their instruments. He also holds a BS in Mechanical Engineering from the University of Arizona.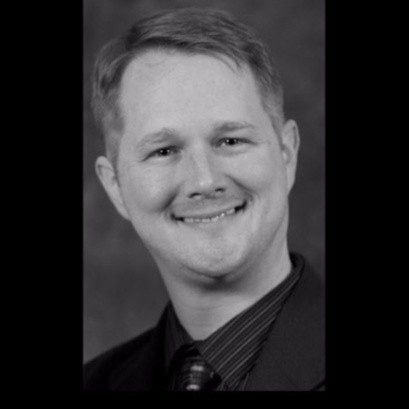 Alan E. Shluzas, MS
Co-Founder, CDO/IP Strategy
Alan Shluzas, MS is the Chief Operating Officer at Bio1 Systems Mr. Shluzas has 20 years of experience in the medical device field. He concurrently serves as Director of Research and Development for the medical device incubator, Reprise Technologies. His work focuses on early stage disruptive technologies in structural heart disease, drug delivery, general surgical, and orthopedic product spaces. Prior to Reprise, Mr. Shluzas was Director of R&D at Endius Inc., a medical device start-up that was acquired by Zimmer Spine in 2007. In that role, he invented and developed minimally invasive spinal fusion implants that transformed the standard of care in spine surgery. Prior to joining Endius, Mr. Shluzas held engineering positions at Acufex Microsurgical, which was acquired by Smith & Nephew in 1995. He was a key contributor to Smith & Nephew's line of bio-resorbable fixation devices. Mr. Shluzas holds a BS and MS in Mechanical Engineering from Northeastern University. He is an inventor on 40 issued and 66 pending US patents related to the fields of structural heart disease, drug delivery, endoscopy, and orthopedics.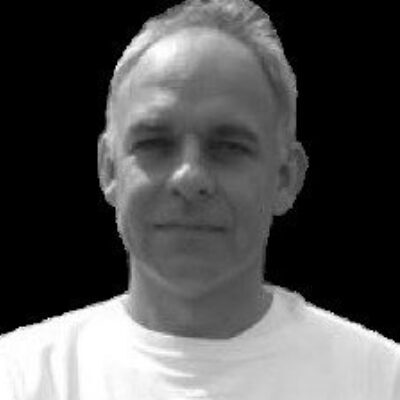 Thomas Strohmer, PhD
Technical Research Consultant (Automatic Speech Recognition)
Thomas Strohmer, is the lead Technical Consultant for Bio1 Systems. He is a Professor of Mathematics at the University of California at Davis, and Director of the Center for Data Science and Artificial Intelligence Research (CeDAR). He has extensive experience in understanding and applying machine learning algorithms in real applications, as well as abstracting research problems from real-world challenges to develop new machine learning algorithms. Prof. Strohmer's research interests are in machine learning, signal- and image processing, optimization, applied harmonic analysis, numerical analysis, high- dimensional data analysis, and mathematics of information. He teaches courses in mathematical algorithms for artificial intelligence and big data analysis, mathematical foundations of data science, and mathematical foundations for big data. Prof. Strohmer received his M.S. and Ph.D. in Mathematics in 1991 and 1994 respectively from the University of Vienna, Austria. He spent one year as an Erwin-Schroedinger fellow at the Department of Statistics at Stanford University in 1997 before joining the University of California, Davis faculty in 1998. His recent awards include the 2013 IEEE Signal Processing Society Best Paper Award and the 2014 SIAM Outstanding Paper Prize. Dr. Strohmer is on the editorial board of several journals. He also serves as an industry consultant in the areas of telecommunications, bioengineering, and signal- and image processing.
Maj. James A. Lockhart (US Army, Ret.)
Technical and Military Advisor
James Lockhart is a technical and military advisor for Bio1 Systems. Mr. Lockhart served in the US Army as a communications center specialist before being commissioned as an infantry second lieutenant in 1967. He served one year in the Vietnam War as an infantry platoon leader and company commander. His second Vietnam tour of 18 months was as a Special Forces commander and staff officer. Upon retiring from the Army after 20 years of service, Mr. Lockhart worked for AT&T as a technical consultant and in the AT&T indirect channel as a technical support manager. Subsequently, he worked for seventeen years as a University Associate Dean and Professor in Telecommunications/Networking and Computer Information Systems departments. He is a contributor to the Military Officers Association of America magazine and the Military Writers Society of America anthology.
Steven Anderson
Business Development Advisor
Steven is a proven Senior Manager with 20 years of experience providing strategic vision, entrepreneurial spirit, and a hands-on style for both Fortune 500 and start-up companies. He has extensive experience forging customer relationships with launching innovative technologies to market.
His specialty areas include Medical Device and Biologics in Spine, Neurosurgery, Orthopedics, Breast Oncology, Thyroid, Trauma, Gynecology, Bariatric, and Laparoscopic General Surgery.
Peter J. Morin, MD, PhD
Clinical Advisor
Machine Learning Engineers
Paul Fentress
Machine Learning Engineer
Paul Fentress is a Machine Learning Engineer at Bio1 Systems who has worked in the health technology startup space since he graduated from UC Berkeley in 2022 with a bachelors degree in Data Science. Paul has worked with structured and unstructured data, primarily solving novel classification problems. In 2021, Paul and his partner were awarded the "Ribbon of Excellence" through UC Berkeley's Data Discovery program, for their work predicting the emotional state of Dementia patients through audio signals from speech samples. Paul's career goals are to create a positive impact in people's lives through the use of AI and technology.
Thomas Boziuk
Machine Learning Engineer
Thomas Boziuk is a Machine Learning Engineer at Bio1 Systems. He has over a decade of experimental design, analysis, and modeling experience and holds Ph.D and M.S. degrees in Mechanical Engineering from the Georgia Institute of Technology, as well as a B.S. from Tufts University. He believes in applying machine learning techniques to problems to allow humans to focus on finding the next ones to solve.